Life and other things…
on
August 31, 2013
at
11:44 am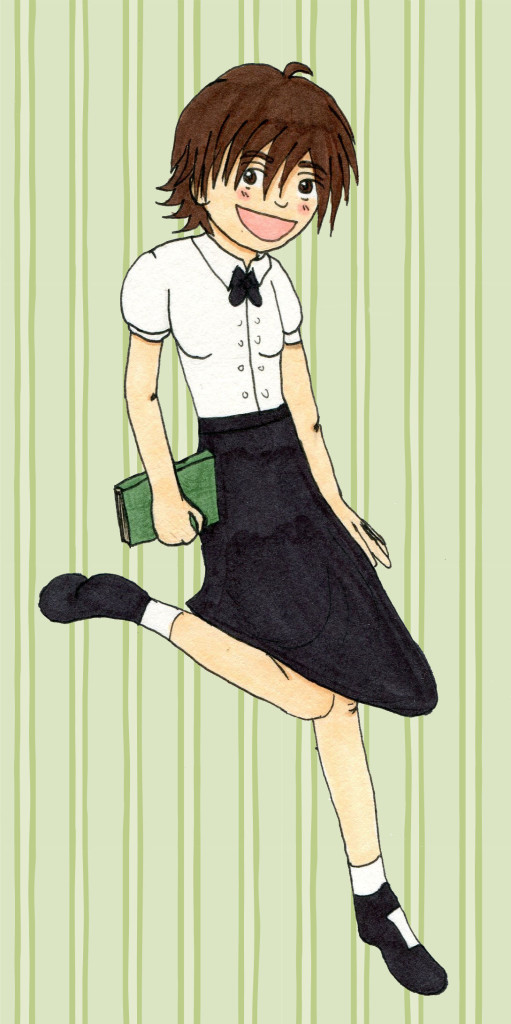 I haven't written a blog entry here in a while, so I suppose that would be a good thing to do.
I'm now in my second semester of graduate school, which I adore to death. I'm studying to be an archivist, so I'll be doing what Corey does – preserving documents and other items (film, photographs, ephemera, etc.) for future generations and, in some cases, digitizing them, as well. It's not an easy job, but it's so, so fulfilling, and I get such a rush out of working with archival materials. There's something wonderful about knowing you're going into a career field that you genuinely like and that satisfies you.
Two weeks ago today, I lost my grandfather to a stroke; we buried him one week ago yesterday. He was my cartooning hero and I looked up to him as an artist as a young girl. I've scanned in some of his work, which you can look at here. He did a lot of Disney fanart from memory, which has always impressed me.
I've gotten very, very behind on my work and correspondence lately due to my grandfather's death, wake, and funeral, however, so I've been more or less bogged down for the past two weeks and I've been trying to play catch-up with little to no success because new things are added all the time. I now have my grad school readings for the semester to contend with, as well, which certainly doesn't help things along here. I'm really not thrilled about being behind on everything and not being as in touch with people as I normally am – I tend to get down on myself when I can't be as supportive of my family and friends as I want to be, and I love getting things done. I just wish I could be left alone with nothing to do for a while so I could catch up on everything I have to do and everyone I have to talk to!
I suppose I ought to get right back to my readings for the week now, though, so I can at least finish those. Not that they're interesting to me except for the archiving ones, but they need to be done. Sigh.