6/4/12
on
September 1, 2013
at
9:43 pm
Rugen really is quite competent. She's just a klutz and she drinks recreationally after work a little too much.
Corey's also quite shy around new men. We'll delve into that later in more depth, but someone like Julien joining the staff and working closely with her is really intimidating to her. Either way, he's here now, so she'll find herself figuring out how to overcome that fear of hers.
I did two art trades this week, and it was a ton of fun! Here's Icarus's drawing of Ells: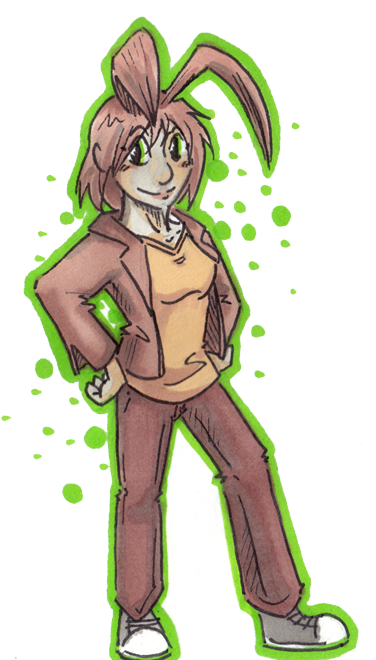 Icarus writes and draws Inhuman, which you should go read if you're not reading it already. Seriously.
My Nabyn buddy XxPeekabooxX and I traded, too, and she drew Stacy and it's adorable!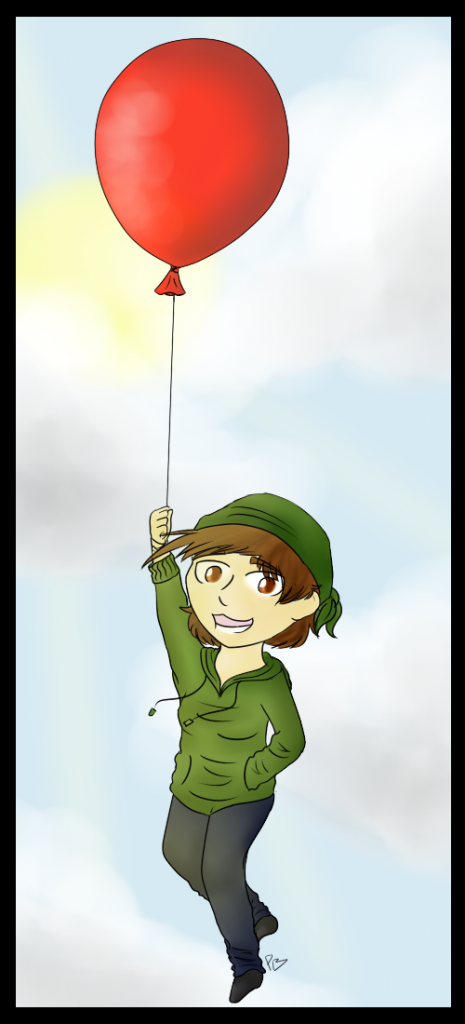 See you next week, everyone!