6/18/12
on
September 1, 2013
at
9:50 pm
I think I finally drew something that looks okay. I spent a good six hours or so on this, which is three hours longer than I've spent on any of these pages so far. I think it shows. I was trying to work on storytelling, paneling, and perspective on this page…I hope it looks better!
This page also tells you more about Ells in a few pictures than anything else I've ever done with her:
Ells and her dad are very close.
Ells dresses like her dad as an adult.
The Robbins hairstyle is hereditary.
Ells misses her family back in Boston enough that she wears the old Studebaker key her father gave her around her neck every so often.
Ells and her dad bonded through cars (they still do now, of course).
Karen finds family very important – it's part of why she chose to become a genealogist – so she totally understands what Ells is saying here.
Happy Father's Day, everybody!
In terms of art this week, my buddy KnitScarves and I did an art trade, and she drew everyone's favorite Bostonian with strange hair: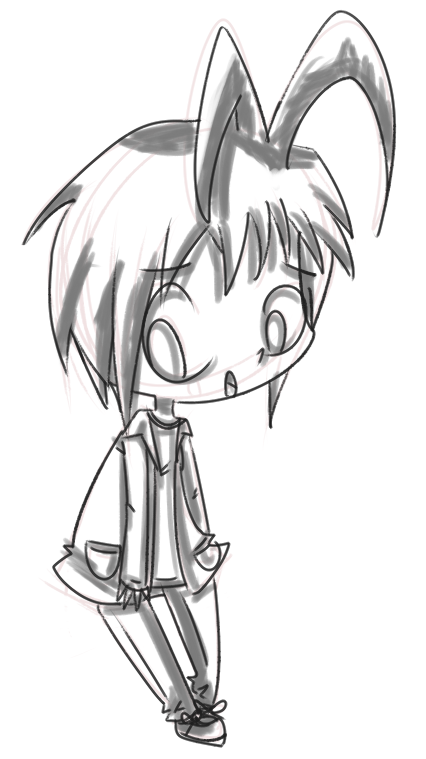 See you all next week!