5/28/12
on
September 1, 2013
at
9:40 pm
I legitimately finished this ten minutes before its scheduled posting time. Wow, self.
Anyway, one of my favorite Memorial Day weekend traditions is watching the Indy 500. As you can probably tell, I'm a big auto racing enthusiast, and so are Ells, LaGuardia and Vito, who currently are the only three members of their small racing team. Clyde also likes auto racing, though, so I have a feeling that bringing everyone that awesome cake is going to be the first step in dragging him in and making him a team member, too.
Also, note that when I'm writing Clyde's speech bubbles, I'm using the British spellings of words. Tyres = tires in British English. I just thought that'd be a fun little thing to add in.
This Friday, I was pleasantly surprised by my friend AlbinoCardinal (dA/Nabyn) – he drew this adorable picture of Ells for me!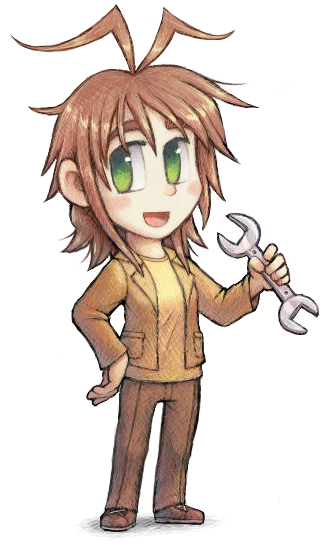 Seriously, is that not the cutest thing you've ever seen?
My other friend DigitalArcadia (dA/Nabyn) and I did a trade, too, and she also drew Ells, and it's also adorable: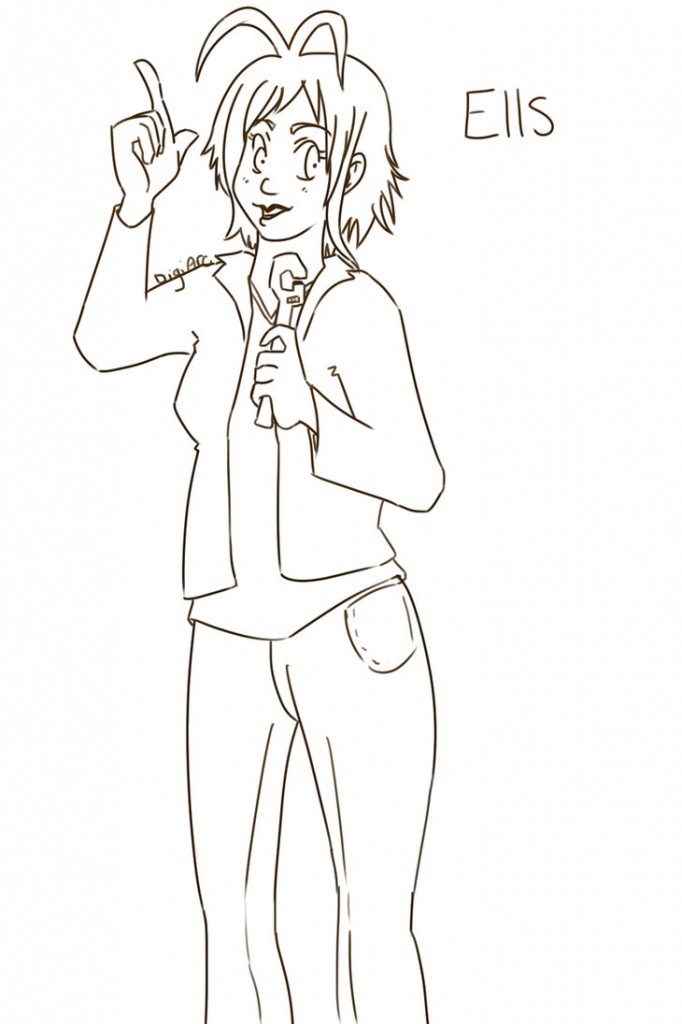 See you all next week – hopefully with more time to spare on the art…